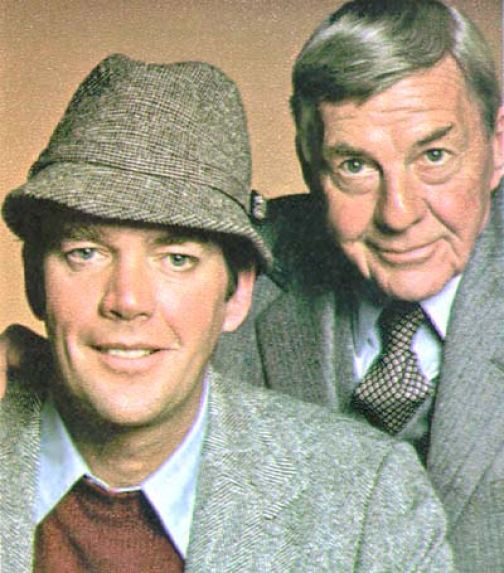 Regular Cast:

Jim Hutton - Ellery Queen

David Wayne - Inspector Richard Queen

Tom Reese - Sgt. Velie

John Hillerman - Simon Brimmer

Episode: The Adventure of Auld Lang Syne

At a prestigious New Year's Eve party ushering in 1947 at the Astor Hotel in Times Square, a wealthy businessman Marcus Halliday is found murdered in a telephone booth.  Inspector Queen is already at the party and insists that his son Ellery come at once to help with the investigation.

Turns out the angry Mr. Halliday had just informed his six party guests that he was disinheriting them all from his will.  While waiting for his son to arrive, Inspector Queen questions Halliday's guests: Lady Frawley who accompanies Lewis Halliday, Marcus' ungrateful son.  There is also Miss Zelman the secretary and her sheepish boyfriend Howard Pratt, Paul Quincy the lazy nephew, and Don Becker--Halliday's new business partner he thinks is corrupt.

Guest Stars:

Joan Collins - Lady Daisy Frawley

David Doyle - Don Becker

Farley Granger - Paul Quincy

Herb Edelman - Taxi Driver

Guy Lombardo - Himself

Karen Machon - Kitty McBride

Charles Robinson III - Lewis Halliday

Thayer David - Marcus Halliday

Barbara Rush - Emma Zelman

Ray Walston - Howard Pratt

    Joan Collins

    COLLECTION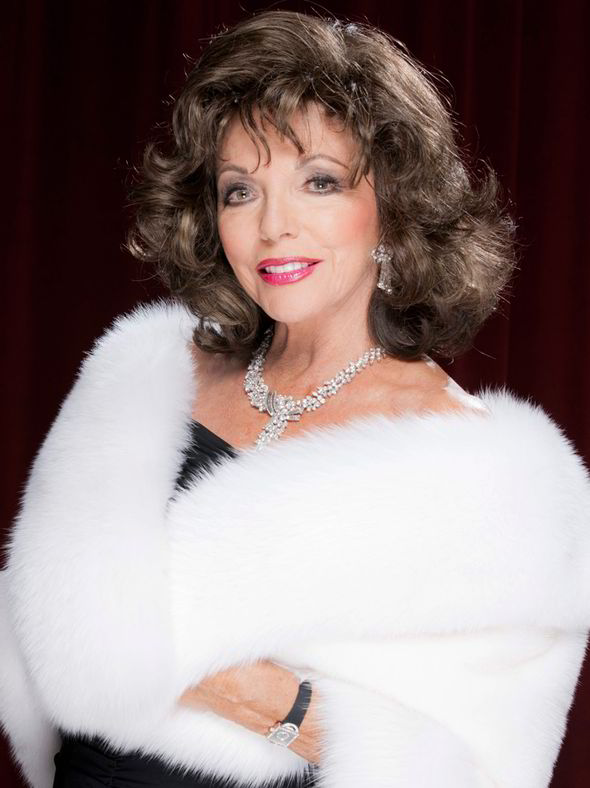 Site Design (c) Joan Collins Collection

Originally broadcast: 11 September 1975

Network: NBC

Season 1

Running time: 60 minutes.   Colour

Genre: Thriller / Drama

VHS: Not available on commercial video

DVD: Available on commercial video