Joan Collins 

     COLLECTION

For all enquiries regarding website and to report broken links etc.


Welcome to the website and an insight into my collection of 

Dame Joan Collins memorabilia.

Here you will find a collection spanning over 30 years, which includes photographs, stills, magazines and much much more.

The site receives regular updates, click on one of the buttons below and enter The Joan Collins Collection 

Enjoy your visit!

Joanfanmale

Site was last updated: 27 October, 2021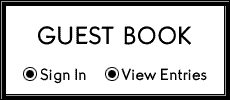 © 2010, JoanCollinsCollection.com
TV ALERT

​Catch a young Dame Joan in one of her early movies, 'I Believe in You' on UK Talking Pictures network tonight at 21:05, alongside Cecil Parker, Celia Johnson, and Harry Fowler.

RADIO ALERT